Cultural Competency and Ethics Virtual Symposium
Register

AzCA Member - $99
Non-Member - $129
The Arizona Counseling Association will be hosting a Virtual Cultural Competency and Ethics Symposium on November 5-6, 2021. Each day will be 3-hours, from 9:00am - 12:15pm, with a 15-minute break halfway through.
Registration is available for both days or one individual day. To register for both, simply register for this package. If you'd only like to attend one day of the symposium, click on your desired day in the Content tab and register on that page.
Schedule
November 5, 2021
Cultural Competency: Tips and Insights to Improve Healthcare Experiences for Clients
Jordanna Saunders, MC, LPC, NCC, CEAP
Culture shapes and informs our interactions with ourselves, our families, our peers and our clients. In this training we'll learn current definitions of what cultural competency is and how culture and race impact health care. Attendees may gain insight into how cultural competence is a systemic process that can be impacted by individuals. Participants will learn about the various ways we can integrate cultural competence into our professional work and obtain tips and suggestions for ways to increase personal cultural competence.
Objectives:
Participants will review the key principles of cultural competence.
Attendees will learn about the ways culture and race impact healthcare standards.
Attendees will identify the ways in which diversity and inclusion are ethical practices for counselors.
November 6, 2021

Managing Ethical Dilemmas in the Counseling Implications for Behavioral Health Providers
Dr. Lee A. Underwood
The management and treatment of clients with diverse social, emotional and legal issues is complex and often controversial from an ethical standpoint. Is the client old enough to comprehend the seriousness of treatment? How is confidentiality maintained when dealing with complicated dynamics? Is the victim telling the truth about abuse and neglect and if not, how should it be managed? Should certain clients who are low risk be placed in restrictive living programs? How do you motivate a person in denial? What happens when personal and professional boundaries are compromised? How are complicated clinical supervision sessions managed? These issues and others will be explored during this training. This presentation will review the ethical code of conduct for providers, paying special attention to those areas that related to the indicated controversial issues. This presentation will present case law and case studies that have precedence in managing ethical dilemmas. Participants will be presented with a model that fosters collaboration with others in managing difficult situations. Participants will work through several cases where ethical dilemmas are presented and through the case conceptualization process, work through the scenarios to arrive at an ethical stance.
Goals:
Participants will improve understanding of controversial issues in the management and treatment of culturally diverse clients.
Participates will review critical components of the code of ethics in the supervisory process.
Participants will be introduced to a case conceptualization model that fosters the appropriate management of ethical dilemmas.
Participants will work in groups to discuss ethical dilemmas through the use of case studies.
Objectives:
Participants will be able to describe the assumptions behind the controversial issues presented with managing and treating culturally diverse clients.
Participants will be able to learn the pitfalls to avoid in the clinical supervision process.
Participants will be able to identify the core program components of the conceptualization model and ways to problem solve.
Participants will work through case studies and prepare written case responses that align the issues with the ethical code of conduct.
This program offers 6 total NBCC hours, 3-hours per day.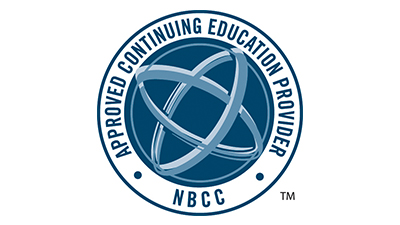 Arizona Counseling Association has been approved by NBCC as an Approved Continuing Education Provider, ACEP No. 2003. Programs that do not qualify for NBCC credit are clearly identified. Arizona Counseling Association is solely responsible for all aspects of the programs.
Day 1: Cultural Competency: Tips and Insights to Improve Healthcare Experiences of Clients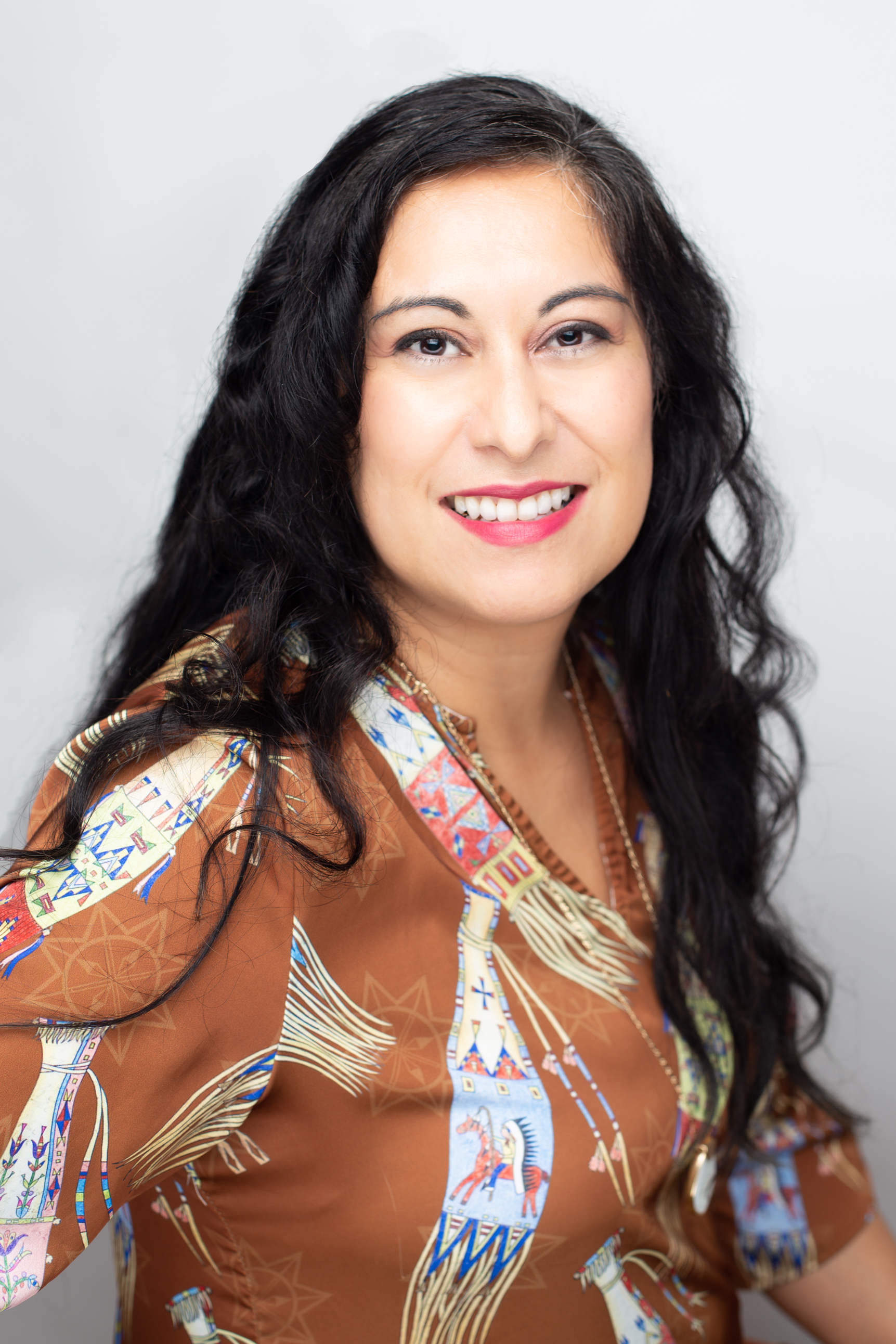 Jordanna Saunders, MC, LPC, NCC, CEAP, Trauma Recovery Services of Arizona
Jordanna is a Board Certified Licensed Professional Counselor in the State of Arizona. She is EMDR Certified and owns a private practice in Goodyear, Arizona that serves urban and rural adults and teens dealing with anxiety, depression, or trauma. She is Navajo and brings creativity and humor into her work.
Day 2: Managing Ethical Dilemmas in the Counseling Implications for Behavioral Health Providers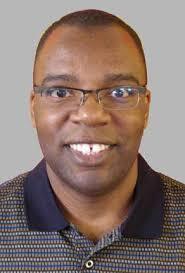 Lee A. Underwood, Psy. D., Licensed Clinical Psychologist, Certified Sex Offender Treatment Provider, SequelCare of Arizona
Lee A Underwood, Psy.D. is a licensed clinical psychologist in several states and certified sex offender treatment provider and is affiliated with SequelCare of Arizona. He is recognized for his training programs, books, and articles on treating culturally diverse adolescents and adults who have sexually abused others, treating victims of sexual abuse and treating the needs of clients with severe mental illness. He has 30 years of experience treating adolescents and adults and has published over 70 professional articles in refereed journals, 20 scholarly activities including monographs, technical reports and training manuals, and has authored two books on adolescents. His written work has focused on the needs of mentally ill clients, juvenile sex offending, substance use, trauma needs of females, forensic and cultural needs of persons involved in the criminal justice and mental health systems, as means of distributing the findings of his research. He has served as an executive clinical officer for several large residential treatment, juvenile justice and criminal justice programs for adolescents and adults. Dr. Underwood has been recognized by the Office of Juvenile Justice and Delinquency Prevention (OJJDP), American Institutes for Research (AIR) and the Substance Abuse & Mental Health Services Administration (SAMSHA) as one of the leading program innovators for juvenile justice and community treatment programs. Dr. Underwood has held a number of policy oriented research, academic, clinical and consulting positions over his career with federal, state and private agencies for research, program design, development, implementation and evaluation of services.
Dr. Underwood performs training activities, develops treatment curricula, designs programs and performs program evaluations for private and public organizations throughout the country. He consults with the Federal Department of Justice's civil rights division regarding fair and equitable treatment for clients in systems of care. He served as a Senior Consultant with the National Center for Mental Health and Juvenile Justice, an affiliate of Policy Research Associates. Dr. Underwood has provided support to the forensic psychology program at Argosy University, served as an affiliate faculty for Louisiana State University Health Science Center and visiting lecturer with Rutgers University Criminal Justice program. Dr. Underwood serves on the editorial board of The Juvenile Mental Health Report and The International Journal of Behavioral Consultation and Therapy.
Day 1 - Cultural Competency: Tips and Insights to Improve Healthcare Experiences for Clients

Contains 3 Component(s), Includes Credits

Includes a Live Web Event on 11/05/2021 at 9:00 AM (MST)

During Day 1 of the Cultural Competency and Ethics Symposium, earn your required 3-hours of continuing education in cultural competency needed for your license renewal.

The Arizona Counseling Association will be hosting a Virtual Cultural Competency and Ethics Symposium on November 5-6, 2021. Each day will be 3-hours, from 9:00am - 12:15pm, with a 15-minute break halfway through.

Schedule

November 5, 2021

Cultural Competency: Tips and Insights to Improve Healthcare Experiences for Clients

Jordanna Saunders, MC, LPC, NCC, CEAP

Culture shapes and informs our interactions with ourselves, our families, our peers and our clients. In this training we'll learn current definitions of what cultural competency is and how culture and race impact health care. Attendees may gain insight into how cultural competence is a systemic process that can be impacted by individuals. Participants will learn about the various ways we can integrate cultural competence into our professional work and obtain tips and suggestions for ways to increase personal cultural competence.

Objectives:

Participants will review the key principles of cultural competence.
Attendees will learn about the ways culture and race impact healthcare standards.
Attendees will identify the ways in which diversity and inclusion are ethical practices for counselors.

This session, Day 1 of the Cultural Competency and Ethics Virtual Symposium, offers 3 NBCC hours.

Arizona Counseling Association has been approved by NBCC as an Approved Continuing Education Provider, ACEP No. 2003. Programs that do not qualify for NBCC credit are clearly identified. Arizona Counseling Association is solely responsible for all aspects of the programs.

Jordanna Saunders

MC, LPC, NCC, CEAP

Trauma Recovery Services of Arizona

Jordanna is a Board Certified Licensed Professional Counselor in the State of Arizona. She is EMDR Certified & owns a private practice in Goodyear, AZ that serves urban and rural adults and teens dealing with anxiety, depression, or trauma. She is Navajo and brings creativity and humor into her work.

$i++ ?>

Day 2 - Managing Ethical Dilemmas in the Counseling Implications for Behavioral Health Providers

Contains 3 Component(s), Includes Credits

Includes a Live Web Event on 11/06/2021 at 9:00 AM (MST)

During Day 2 of the Cultural Competency and Ethics Symposium, earn your required 3-hours of continuing education in ethics needed for your license renewal.

The Arizona Counseling Association will be hosting a Virtual Cultural Competency and Ethics Symposium on November 5-6, 2021. Each day will be 3-hours, from 9:00am - 12:15pm, with a 15-minute break halfway through.

Schedule

November 6, 2021

Managing Ethical Dilemmas in the Counseling Implications for Behavioral Health Providers

Dr. Lee A. Underwood

The management and treatment of clients with diverse social, emotional and legal issues is complex and often controversial from an ethical standpoint. Is the client old enough to comprehend the seriousness of treatment? How is confidentiality maintained when dealing with complicated dynamics? Is the victim telling the truth about abuse and neglect and if not, how should it be managed? Should certain clients who are low risk be placed in restrictive living programs? How do you motivate a person in denial? What happens when personal and professional boundaries are compromised? How are complicated clinical supervision sessions managed? These issues and others will be explored during this training. This presentation will review the ethical code of conduct for providers, paying special attention to those areas that related to the indicated controversial issues. This presentation will present case law and case studies that have precedence in managing ethical dilemmas. Participants will be presented with a model that fosters collaboration with others in managing difficult situations. Participants will work through several cases where ethical dilemmas are presented and through the case conceptualization process, work through the scenarios to arrive at an ethical stance.

Goals:

Participants will improve understanding of controversial issues in the management and treatment of culturally diverse clients.
Participates will review critical components of the code of ethics in the supervisory process.
Participants will be introduced to a case conceptualization model that fosters the appropriate management of ethical dilemmas.
Participants will work in groups to discuss ethical dilemmas through the use of case studies.

Objectives:

Participants will be able to describe the assumptions behind the controversial issues presented with managing and treating culturally diverse clients.
Participants will be able to learn the pitfalls to avoid in the clinical supervision process.
Participants will be able to identify the core program components of the conceptualization model and ways to problem solve.
Participants will work through case studies and prepare written case responses that align the issues with the ethical code of conduct.




This session, Day 2 of the Cultural Competency and Ethics Virtual Symposium, offers 3 NBCC hours.

Arizona Counseling Association has been approved by NBCC as an Approved Continuing Education Provider, ACEP No. 2003. Programs that do not qualify for NBCC credit are clearly identified. Arizona Counseling Association is solely responsible for all aspects of the programs.

Lee A. Underwood, Psy. D.

Licensed Clinical Psychologist, Certified Sex Offender Treatment Provider

SequelCare of Arizona

Lee A Underwood, Psy.D. is a licensed clinical psychologist in several states and certified sex offender treatment provider and is affiliated with SequelCare of Arizona. He is recognized for his training programs, books, and articles on treating culturally diverse adolescents and adults who have sexually abused others, treating victims of sexual abuse and treating the needs of clients with severe mental illness. He has 30 years of experience treating adolescents and adults and has published over 70 professional articles in refereed journals, 20 scholarly activities including monographs, technical reports and training manuals, and has authored two books on adolescents. His written work has focused on the needs of mentally ill clients, juvenile sex offending, substance use, trauma needs of females, forensic and cultural needs of persons involved in the criminal justice and mental health systems, as means of distributing the findings of his research. He has served as an executive clinical officer for several large residential treatment, juvenile justice and criminal justice programs for adolescents and adults. Dr. Underwood has been recognized by the Office of Juvenile Justice and Delinquency Prevention (OJJDP), American Institutes for Research (AIR) and the Substance Abuse & Mental Health Services Administration (SAMSHA) as one of the leading program innovators for juvenile justice and community treatment programs. Dr. Underwood has held a number of policy oriented research, academic, clinical and consulting positions over his career with federal, state and private agencies for research, program design, development, implementation and evaluation of services.

Dr. Underwood performs training activities, develops treatment curricula, designs programs and performs program evaluations for private and public organizations throughout the country. He consults with the Federal Department of Justice's civil rights division regarding fair and equitable treatment for clients in systems of care. He served as a Senior Consultant with the National Center for Mental Health and Juvenile Justice, an affiliate of Policy Research Associates. Dr. Underwood has provided support to the forensic psychology program at Argosy University, served as an affiliate faculty for Louisiana State University Health Science Center and visiting lecturer with Rutgers University Criminal Justice program. Dr. Underwood serves on the editorial board of The Juvenile Mental Health Report and The International Journal of Behavioral Consultation and Therapy.

$i++ ?>